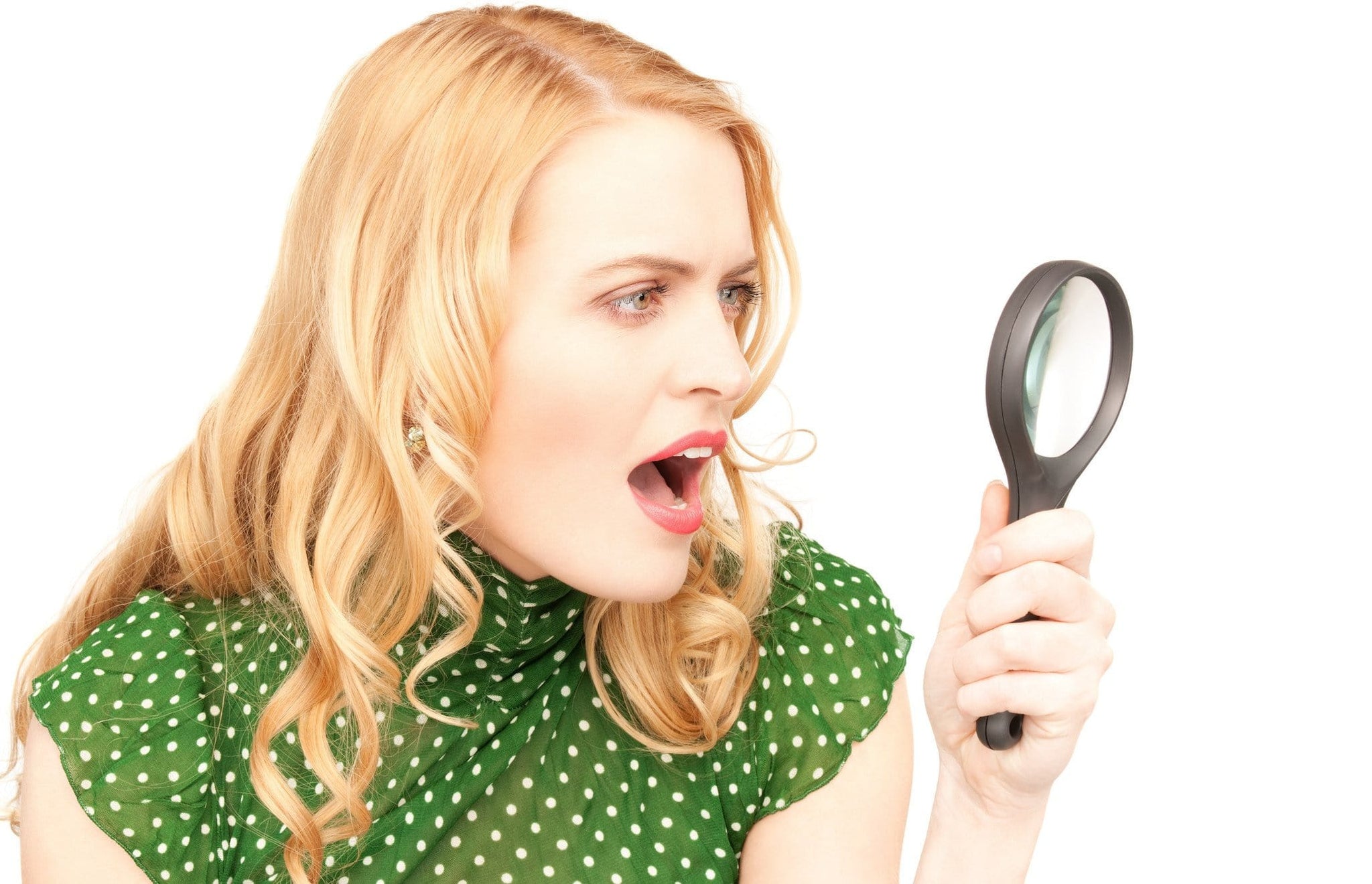 Organic Beauty, Truth vs Hype
"I changed to a natural beauty routine and It changed my life!"
The words leap out from a glossy page, with an image of a Photoshop enhanced girl beaming back at you. 
It is possible of course, but I suspect unlikely.
It's tempting to read that you can turn into an earth goddess, with flowery dresses and the inner glow of a 12 year old, and wouldn't that be great. 
And heck, I am the founder of an organic skincare brand, and while I passionately believe in skincare, and bath and body products made with the best, natural and organic ingredients - I also want to give you a real view on the world.
Here are some pointers to get you started on your own personal green journey, and an honest view of where to start, what's likely to make a tangible difference.  And also what's probably just a load of marketing hype.
I'm all for natural,  organic and a simpler out look on life - but let's face it our lifestyle only allows for so much change at one time.  Try to change everything at once and it tends to end in failure.  Too easy to lose interest, or it all becomes too much effort and old habits creep back.
Identify those key beauty products you use religiously.
Don't throw out your entire product stash, pick selectively.  What products do you use every day?  What can't you live without?  What fits with your lifestyle? 
And which are the products you like the sound of but despite the best intentions you never use?  (In my case I am talking about the most gorgeous tiny bottle of cuticle oil which looks fabulous in my office but which I never touch). 
Don't get sucked into that gift with purchase thing,  where you end up with 4 mediocre skincare products that you will never use, but you do have a very cute makeup bag.
I know it's tempting to decide to change up your entire routine all at once, but it's not necessary.
Identify your core hard working products.  And bear in mind your selection is going to be different to everyone else. 
My thoughts on where to start? Check out my starter routine and recommendations here
Time to get it right
Despite what the marketing spiel says, no single product is going to change your life overnight.  Smoother skin in 30 seconds?  Disappearing wrinkles? 99% of women thought their skin looked 10 years younger - based on a market sample of 12 whole people. 
There are loads of marketing claims to encourage you to part with your cash, and I would approach these with caution.
I've got bad news. A product might temporarily hydrate your skin, plump it up and give you a nice glow, and reduce the appearance of fine lines,  or it might gently exfoliate  your skin so that it feels super soft and looks brighter.  But what it isn't going to do is miraculously transform your skin into that of your teenage niece. Sorry.
Don't be seduced by the packaging and the smiling sales lady behind the counter. Much more powerful is to read that label for yourself.
 My top 5 tips when deciphering a label?
What  ingredients are listed on the label - what exactly is in that little bottle?
Remember ingredients legally need to be listed by their inci name, derived from the Latin.  But many artisan brands will list the common name to make your life easier!
What order do they appear in - remember the largest ingredient by volume is at the start of the list, getting smaller. 
Is the first ingredient water or some  sort of mineral oil derivative?  Water is not bad, a cream product will almost  contain a percentage of water, but sometimes in artisan or non commercial skincare it will be replaced by a hydrosol, e.g. rose water.
Which ingredients are organic, is it just the rainforest miracle juice right at the end of the list? 
I like to list the percentage of organic ingredients for all of my products, so know what you  are buying.
Does the list include artificial colours or fragrances?
Want more detail? Check out my guide on Decoding Labels Like a Pro. 
Bear in mind that some 'active' ingredients are only ever going to be present in smaller quantities, your skin quite simply can't tolerate large quantifies and they are likely to do more damage than good. 
Take essential oils, they are extremely potent and only ever present in tiny quantities. It's not a case of more equals better.
The exception might be something like a Bath/Shower Oil - where the oil is designed to be sloshed into a tub of warm water and will therefore be diluted before it hits your skin, and you can expect to contain higher quantities of essential oils.
Price is not an indicator of quality or effectiveness with organic skincare!
Don't assume that a higher price means you are going to get fabulous ingredients.  In my experience some of the  luxury end skincare creams or cleansers are simply mediocre products in very expensive, luxe, packaging with large shiny counter space and staff to pay for.  Check those ingredients! 
That said, natural alternatives to commercial base ingredients are almost always more expensive, organic apricot oil is many times more expensive than liquid paraffin.
Organic apricot oil will also always be more expensive than non-organic apricot oil.  There is a cost associated with managing land organically, and the certification process.   But I firmly prefer my oils to be pesticide free.
Take your time
A level of investment is needed, but I am talking your time here rather than pricing.  You are not going to discover the holy grail overnight.  Do your research, take advantage of try me sizes and read real customer reviews.
"I love this. Really nourishes my dry sensitive skin all day/night. Thank you again for creating products that really work." Silvana
The right ingredients for your skin type
It's important to pick botanical ingredients that will work with rather than against your skin. 
Plant oils are magical, their different properties mean you can manage skin that is prone to break outs, sensitivity, dehydration. 
But using a plan oil designed to hydrate dry skin, on skin that is prone to oiliness and break outs is not going to end well. 
See my favourite oils for dry, sensitive skin 
Switching up your beauty routine to incorporate real ingredients can be hugely rewarding.
Most of my customers come to me, disheartened with commercial skincare, with a desire to use real ingredients and understand exactly what these are and be sure they are not dangerous or toxic.  
And the best bit is that they leave amazed by the difference pure, effective natural skincare can be.
So many of us have increasingly sensitive skin, suffering with allergic reactions, eczema, dry bits, break outs.  Not to mention we are so rushed off our feet we barely have 2 moments to ourselves.
I focus on ingredients that actually make a difference.  I like organic; I like my skincare ingredients to not have been fiddled with too much.  And I definitely prefer them without pesticides. I do the worrying so you don't have to. 
British luxury designed for modern women who want to look and feel amazing in today's  frantic-paced lifestyle!