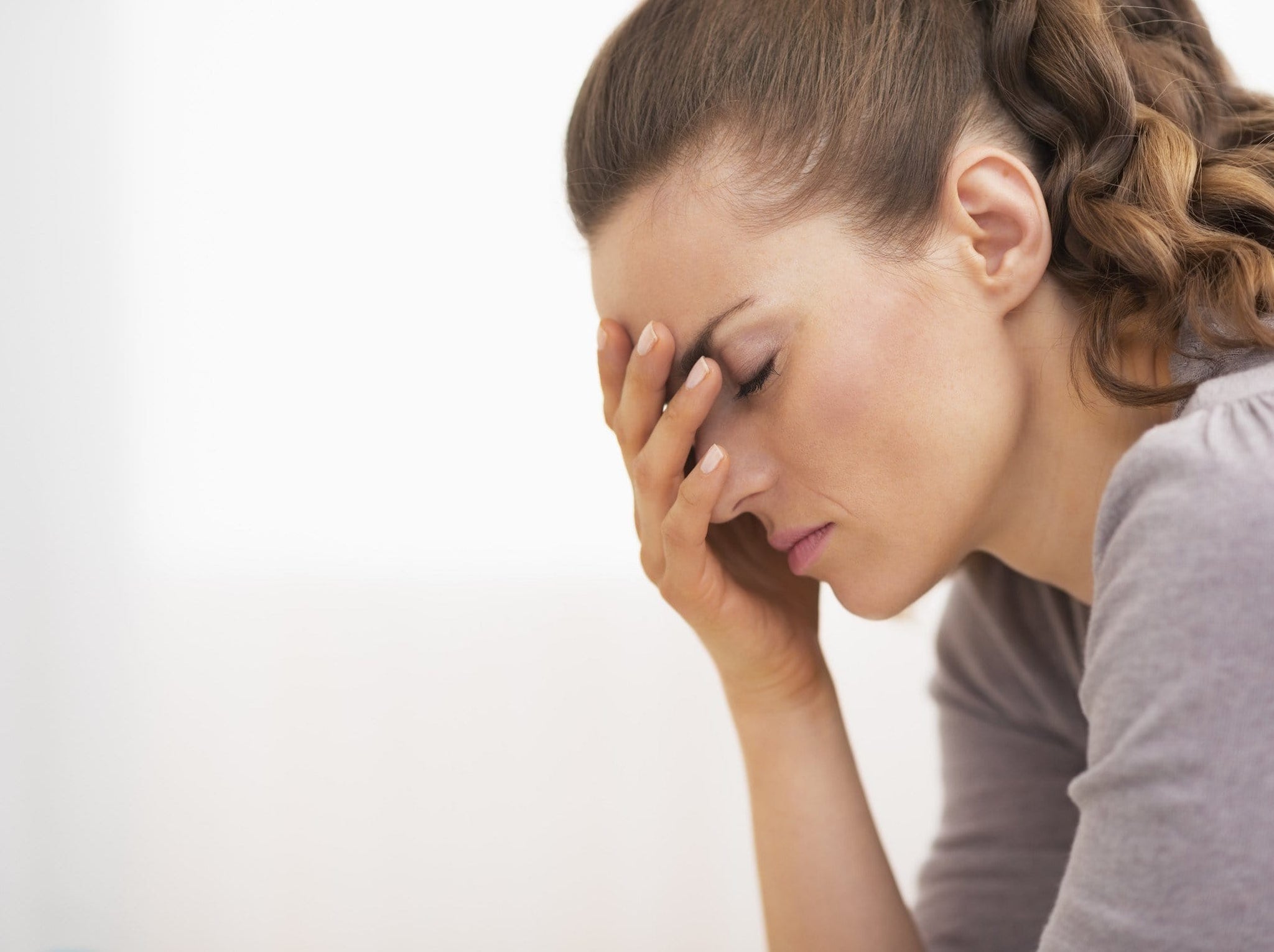 Busy, Stressed? It's a woman thing
Apparently we are the generation of do it all and have it all.  The world's our oyster.  There's nothing we can't do.  A career in medicine?  Astronaut?  Family, children, while holding down that corporate job.  Hell, we're on fire.
 And then there's the reality.
It turns out all we really want  is 20 mins of time to ourselves, alone time, me time whatever you want to call it.   20 minutes of peace.
 And no, going to the loo doesn't count, especially with a toddler hanging off your legs.
A 2014 survey commissioned by TvBed.com found that the average mum gets less than an hour and a half to themselves over a whole week.  A whole week!!
 No wonder we are feeling the stress.
 And its not just mums.
Recent figures released by the HSE show that women in their 30s and 40s are suffering a work stress epidemic.
The pressure to juggle families, work and often caring for elderly parents and is driving soaring levels of workplace stress and effecting a whole generation of 'do it all' women.
So many of my customers come to me looking for a way to capitalise on those precious few moments they have to themselves, to soothe their bodies and relax their minds.
 Here are my favourite ways to de-stress and feel human again, and to recharge your batteries so you are ready to do battle with whatever life hurls at you.
 Stop.
 More easily said than done I know.  But whatever that little voice inside your head might be saying ( the laundry, the kids' lunches that need making, cleaning the bathroom) you can stop.  Give yourself permission.
They will all still be there in 20 mins, sadly, ( the laundry I mean here rather than the kids).  We are our own worst enemy.  We push and push ourselves. 
Give yourself permission to stop for 20 minutes.  And ditch the guilt. 
Guilt can hijack your health. Not to mention it drives us to make bad choices, and controls us, and there's nothing more stressful than not being in charge of our own lives.
You know where the pressure points are; the areas of your life that need some attention, and whether you need to make changes.  
Fine some time to sit down and think.  Doodle on your favourite notebook.  What are your goals, are you moving in the right direction?  What's most important to you, and where are you prepared to compromise?
Sometimes getting this down on paper helps clear the gridlock in your head.
 In that 20 mins sit down, read a book and light a natural wax aromatherapy candle.  Try No 1 Our stress relieving geranium is coupled with uplifting juniper and balancing organic patchouli for a beautiful scent  that gently de-stresses and relaxes you when you need it most.
Aromatherapy isn't new - it has been a trusted practice the world over for over 5000 years.  But it has the power to help you de-stress.
Studies have shown that aromatherapy oils can have a stimulating and sedative effect on the nervous system and immune system.  Read more about aromatherapy and essential oils in candles in my Ultimate Guide.
 Let Go.
 It's amazing how hard we find it to just be nice to ourselves.  We fall over ourselves to do a favour for a friend, even a friend that we don't even much like, but when it comes to ourselves we can't let go of the negatives planted by that little voice inside our head.
 You don't deserve it.  The approval trap, caring what everyone else says and ignoring you. 
 It's fine to sometimes say sod it, I don't care.  Forget the 'ought to's and create some time for you.  Jump in a bath with a seriously, luxurious organic bath oil and let the world pass you buy.  Try our calming blend with Rose & Ylang Ylang to really nourish your skin and calm  your mind.
 Drop the perfectionism.
It's a trap, a fallacy.  It just stresses you out more.  Sometimes doing nothing is the key to controlling stress.
Invest in yourself, a self care routine that will treat your skin and your mind.  Try our award winning skincare to soothe and nurture your skin naturally.  Read what happened when a Mum did exactly this.
 Go on cut yourself some slack.  I dare you, 20 minutes just for you.