And save you some stress...
Let me help you find the perfect gift, something made by hand, to soothe and pamper, a  thoughtful gift, something unique that is designed to delight, and earn you a few brownie points. 
I'm Olga, and I own The Rose Tree,   a small boutique beauty beauty producer which offers great service, who manufactures in Britain with a focus on sourcing ingredients ethically and giving back through my partnership with Buy1Give1.
The Antidote to Stress & Being Run Ragged
An organic Bath Oil for a few stolen moments away.
Deliciously scented with pure essential oils and packed with natural plant oils.   The gift of time, of relaxation for soul deep pampering.
100% Natural.  Organic.  No e numbers, colours, artificial fragrances in sight.  Perfect for sensitive skins.  
Beautifully boxed and presented, ready for you to present with a flourish.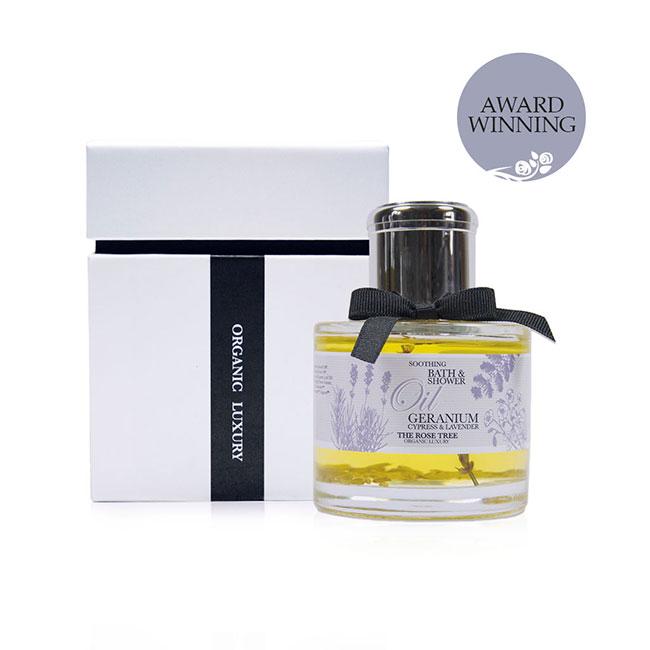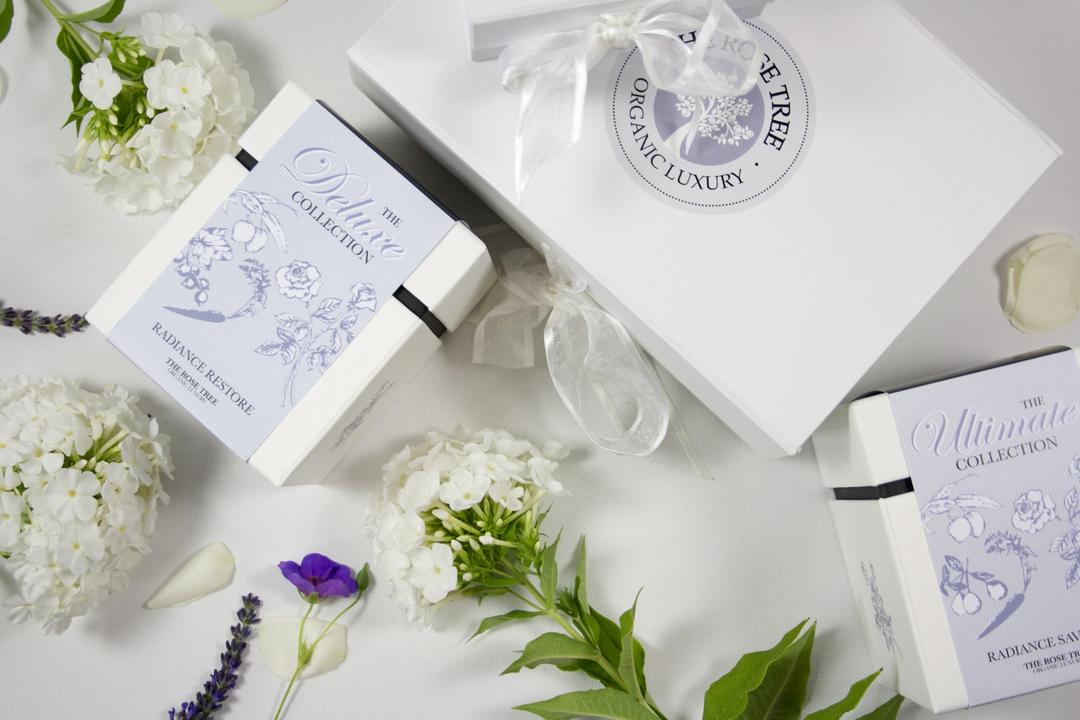 A Pampering Kit To Speak To The Soul
A hand blended package of aromatherapy loveliness.
For when she is a tad stressed.  In need of her batteries recharging.  Just needing a rest, and some time to herself.  

Luxurious and indulgent, my calming aromatherapy blends calm the mind and relaxes the body, leaving her feeling rested and spoiled.

"A British-made, luxurious, organic brand that particularly suits sensitive skin. Perfect for the mum who likes her beauty all natural."
- The Independent


✔ Gift wrapped in signature gift bag & tissue
✔ Can be posted direct to recipient, or to you 
✔Add a personal gift message
✔ Fast delivery
✔ Free UK delivery over £20
✔ Over 600 five star reviews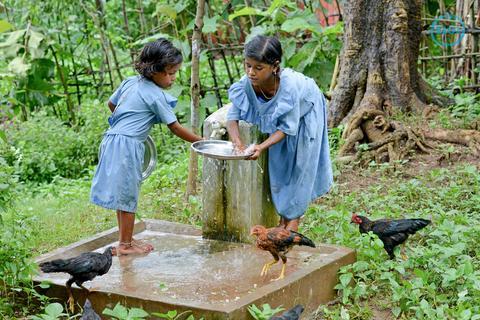 Sustainably Sourced. Protect The Planet.
I am all about being small, because small means personal, and comes with great service. I want finding beauty that works to be easy. I am passionate about manufacturing  in Britain, sourcing ingredients ethically and being able to give a little back to the world.  And that is why I have partnered up with Buy1Give1 to support projects dear to my heart.
See What People Are Saying 
★ ★ ★ ★ ★ 
"Fantastic product!  They are beautiful to use. This product was a gift for my friend and she was so happy with it.

It was presented beautifully and the service was fantastic product."
—Laura W, UK
★ ★ ★ ★ ★
"Love Them!  My wife loves the gifts!"
—Martin M, UK
★ ★ ★ ★ ★ 
"Considering the current circumstances, delivery was quick and my friend absolutely loved her gift!."
—Esther O, UK
★ ★ ★ ★ ★
"This oil is the best I have ever tried. I used a very small amount -the fragrance filled the bathroom and the hall. My skin was so soft and I smelt divine. That night I slept so well and the fragrance was still there in the morning! I have been raving about it ever since. Excellent product 10 out of 10"
—Karen H, UK