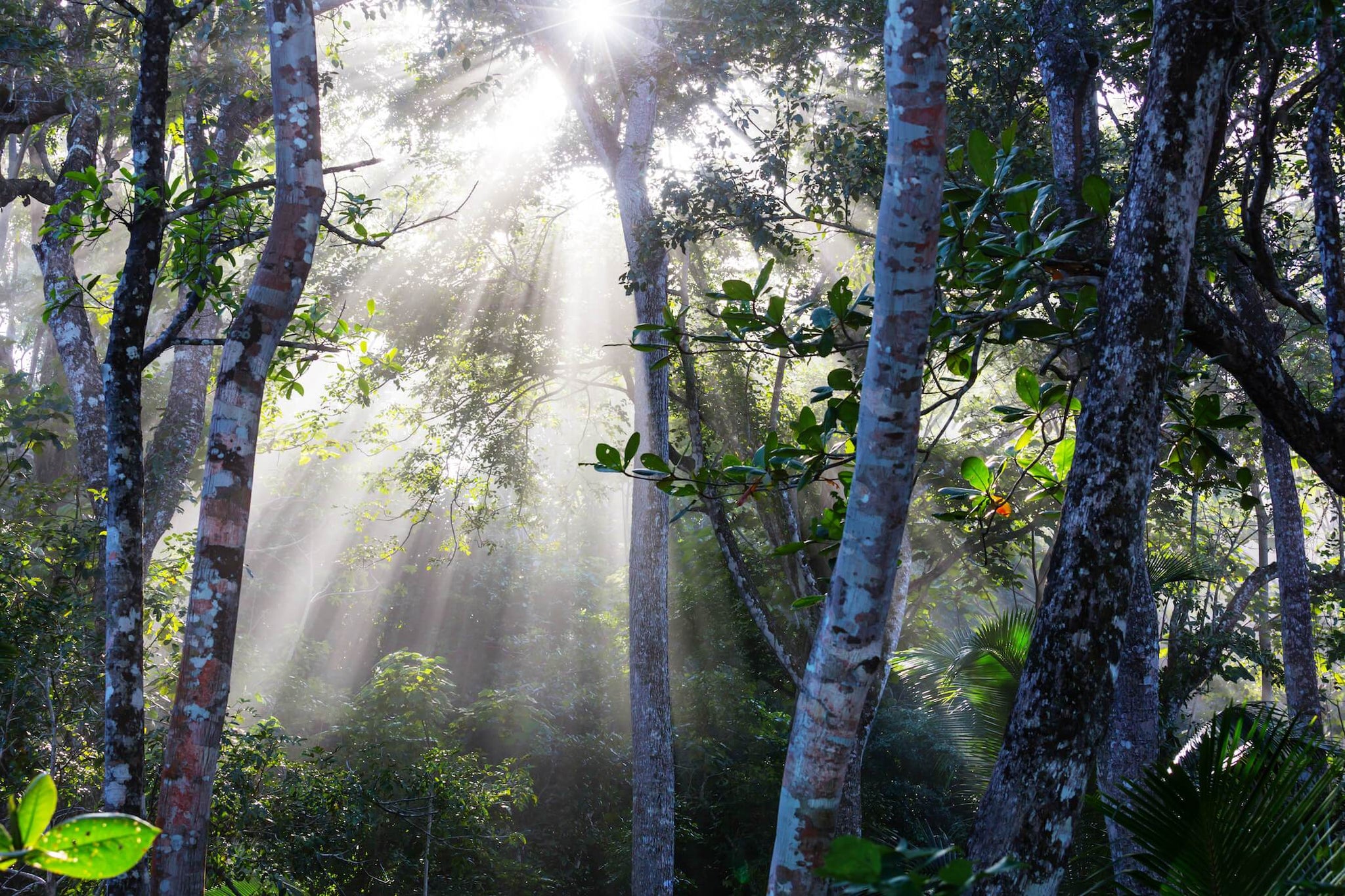 Sometimes it can all feel a bit hopeless.
 Why recycle?  What possible difference can I make? The headlines and images showing our oceans filled with plastic are soul destroying. 
 I watched a documentary yesterday which showed the devastation caused by palm oil deforestation, the huge swathes of land barren and empty; coupled with the reality that palm oil is everywhere, frozen pizza,  biscuits, make up, skincare, candles, cleaning products.
It's a source of huge profits for multinational companies and also a cause of deforestation, displacement of indigenous peoples, loss of biodiversity.  Not to mention pushing endangered species such as the orangutan, the Borneo elephant, and Sumatran Tiger one step closer to extinction.
It can feel exhausting trying to find a meaningful way to contribute.  To make a difference.
As a passionate green beauty business owner I yoyo between feeling like I can make a difference in a small way, and shouting about green lifestyle choices from the rooftops; and feeling frustrated about how small a difference I am able to make.
 So what's a person to do?
 I accept that what I do is not going to change the world over night.
 But I continue to hold out for a vision of the future that is hopeful, and positive, where we value and share earth's natural resources, where we are able to listen to each other, respect each other and live more peaceful and fulfilled lives.  Pure fiction?  Perhaps.  That's what I tell myself when I feel the doubt creeping up.
 There's a danger that we feel overwhelmed; helpless in the face of information overload, with the result we do nothing.
And that's why I'm not stopping. 
And if you're wondering how supporting a business like mine that specialises in natural, non-toxic wellbeing and beauty products makes a difference, know that it does.
 I make all of my hand made products with ingredients that are effective and luxurious.
 I find it rather ironic that Mother Nature gave us an abundance of super-ingredients to use, and through recent decades we have found ourselves  in a race to find 'better' and cheaper chemical alternatives.  
 Responsibly sourced, cruelty free, made in England; it does make a difference.
 For every customer that votes with their heart for TRT, or for any other artisan brand, it's a message that changes the balance in the beauty industry. 
 It's yes to organic skincare that's not only good for our skin and soul, but a yes to ethical sourcing of ingredients, sustainable packaging, and quality over and above the bottom line. 
And a no to the murky practices of commercial skincare, a story of green washing and compromise.
I'm not under any illusion that there's not more to do, as a business I'm fully aware that there are so many things I can do better. 
 The majority of my products are packed in glass - but that brings its own challenges, finding ways to ship and protect these without using mountains of bubble wrap.  (We're currently testing a biodegradable bubble wrap alternative). 
 It's a source of continual frustration that when I order from my suppliers my products come with acres of plastic filling materials that I then have to find creative ways of reusing and recycling. 
 But I'm up for a challenge.
Here's how your choices make a difference.
By ditching the traditional shower gel that's one less plastic bottle.  No nasty detergent ingredients, no SLS or SLES.  Instead with my cold pressed Cleansing Bar, you get perfectly clean healthy skin, which is not stripped of its natural oils, and of course it's palm free.
 By plumping for an organic skincare ritual, you're voting for a pared back, simple routine with the right ingredients for you.  So many of us have cupboards full of bottles of lotions and potions that we'll never use.  Not ever.  They'll end up being thrown away into their own plastic graveyard.  Organic, artisan skin and body care is about quality, and a pared down routine which meets your skin's needs.  Simple. Sufficient, and no waste.
 The beauty industry is based upon fear, sadly that's the reality of the large corporates in the market place.  The clever, snide messages that play to our insecurities, too many spots, too many lines, too many greys, too big, too small.  Your vote for TRT or any of  my green artisan fellow brands is a vote for positive beauty and for real beauty.  
 Ultimately when you support a company like mine, you help them flourish.  It's a vote for more pure, healthy and safe products that are made sustainably by people who care about the earth.