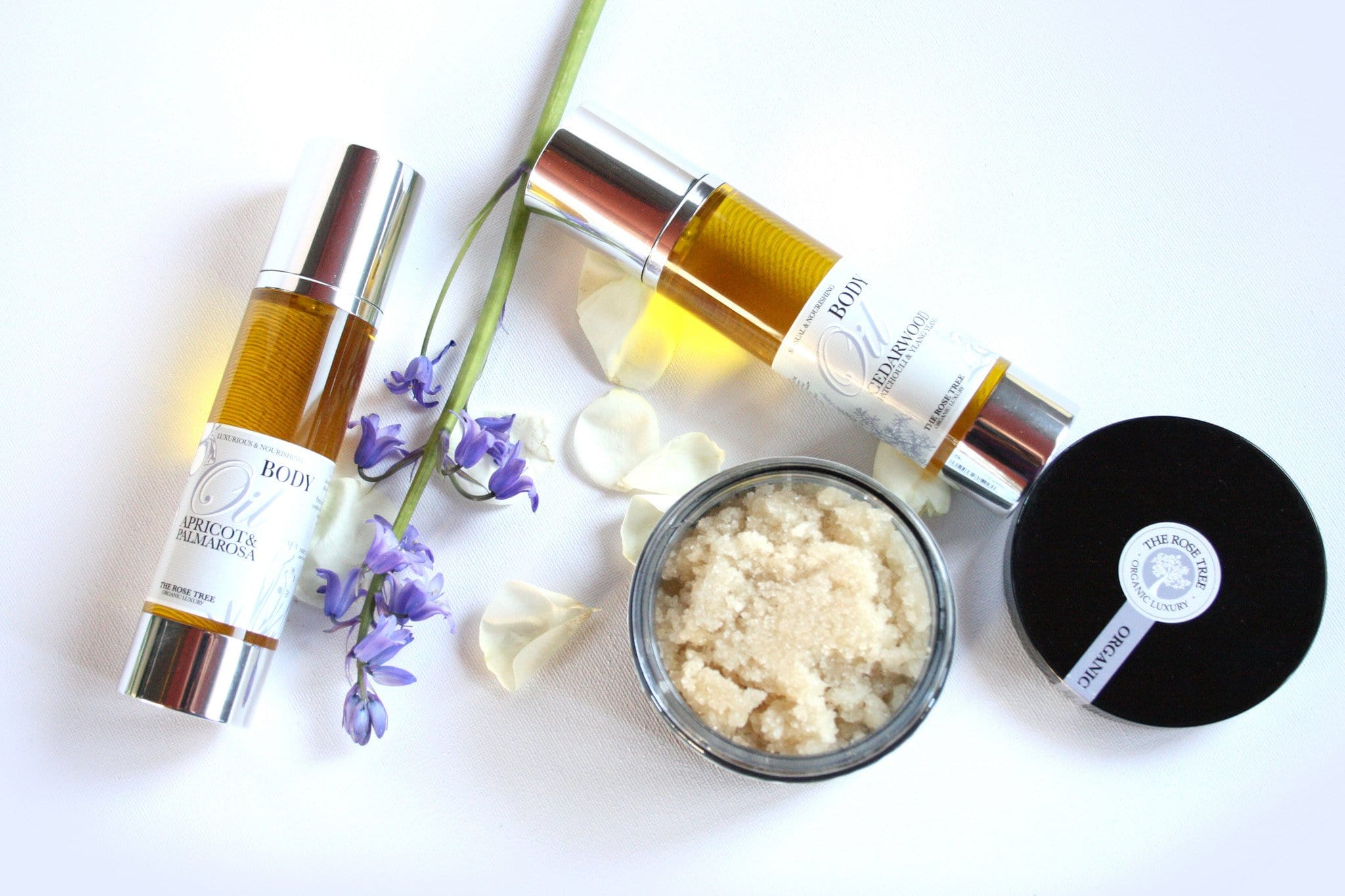 3 Reasons to Pick a Body Oil over a Cream
If slathering your freshly showered skin in oil brings to mind greasy clothes and salad dressing, it's time to re-think!
 Moisturising is one of the more luxurious parts of a beauty routine, and today's body oils are crammed full of skin loving plant oils that will hydrate and protect your skin and leave it with a subtle all natural scent.  
 Natural oils get a bad reputation because we associate them with oily skin and break outs, but beautiful, organic plant oils can work wonders on your skin. 
Pick the right oils with a low comedogenic value (in other words an oil which does not block your pores and cause spots) and they can be  easily absorbed, non-greasy and prevent moisture loss through the skin. In fact, if you apply an oil to damp skin, you're actually packing in the hydration, as damp skin allows for better absorption.
There are some distinct advantages to a body oils over a more traditional cream or lotion:
The ingredients themselves - a cream or lotion type product will usually contain water, an emulsifier to mix the water with the oil ingredients and a preservative.  Typically water will take up 70% of a formulation.  With an oil based product, there is no water, no preservative and no emulsifier.  That means 100% pure, raw ingredients that can do the job of nourishing your skin.
The skin's ability to retain moisture can become compromised over time.  So you can be using a super rich moisturiser and your skin can still feel dry. A good oil will provide both a moisturising and barrier function, giving you healthy, hydrated skin.
Natural oils tend to have the benefit of the addition of essential oils to give not only a beautiful scent but therapeutic benefits also.  In our Apricot & Palmarosa oil, we combine the delicate green scent of bergamot with  uplifting, floral palmarosa and organic apricot and jojoba oils for a gentle, uplifting experience.  The essential oil blend can be tailored to your mood; uplifting, relaxing, energising… the prefect set me up for the day ahead or pre-bed ritual for sleep and dreams.
Looking to try a body oil now? We've got you covered (literally)!
You can find our body oils,  Apricot & Palmarosa Body Oil and our Cedarwood, Patchouli, & Ylang Ylang Body Oil  here.